History
Douglas Broom Sr. started Broom Heating & Air Conditioning in 1970 and has been serving the Midlands of SC with quality heating and cooling products and factory trained service ever since. He instilled in his employees a sense of responsibility to the customer. His son, Dusty, took over the company in 2000 and carried on a tradition of serving the customer and doing whatever it took to do the job right and make the customer happy with their choice of using Broom Heating & Air.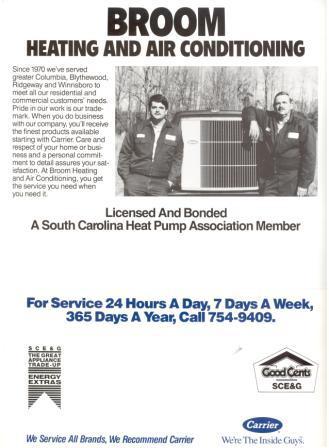 Over the years Broom Heating & Air has received many awards for outstanding customer service and performance satisfaction. At Broom… We Specialize in Air Conditioning, and we put all of our efforts into making sure every customer is happy and becomes a lifetime customer. We count success by the number of referrals… you only get referrals from Happy customers. We have generations as customers !
Let Broom's Service Sweep You Off Your Feet !!